Learn How to Check The Oil Level in Your Car
Learning how to check car oil at your Evergreen Park home is easy. To save time, first check your owner's manual to determine whether your car has an electronic oil monitor – and follow those directions to check your car oil level. If not, you will have to check the oil level manually. Follow these few simple steps to learn how to check car oil manually:
Park your vehicle on level ground and let it rest off long enough for the engine to be cool.
Open the hood and locate the dipstick. Refer to your owner's manual if you need help locating it.
Pull the dipstick out of the engine and wipe the remaining oil off it with a clean cotton rag or paper towel.
Carefully put the dipstick back into the engine making sure it goes all the way in, then remove it. Check the height of the oil coating the dipstick to determine the oil level in your engine. The markings on the dipstick will let you know if you need to add oil or not – you can refer to your manual to interpret these markings.
Generally, if the oil reaches a cross-hatched area on the dipstick, your oil level is fine. If it below the cross-hatched area, your engine oil is low and you will need to add some more.
If you need to add oil, check-in your manual to determine what grade of oil is recommended for your car. Then remove the cap to the oil reservoir and add in oil a small amount at a time, each time checking the oil level on the dipstick until it indicates that it is full.
---
Why Check Your Car's Oil Level?
Now that you know how to check the oil level in your car, it's important to know why checking your oil level is critical to your vehicle's health. As with all other components of your vehicle, maintaining the correct oil level is vital to the health and efficient performance of your car on Orland Park roads. It is recommended that your vehicle have a complete oil change every six months. However, a quick oil level check should be done once per month, at the same time when you check all the other fluids in your car. This will ensure that you will be aware of any developing issues – such as oil leaks – before they become major (and expensive) causes of concern. You will also be aware of warning signs from your car – if you are constantly adding oil, or the hood feels very hot to the touch or is billowing steam – you may have a major oil leak or an over-heating engine.
Call our dealership right away to schedule a service appointment at our service center near Countryside if you notice any of these issues!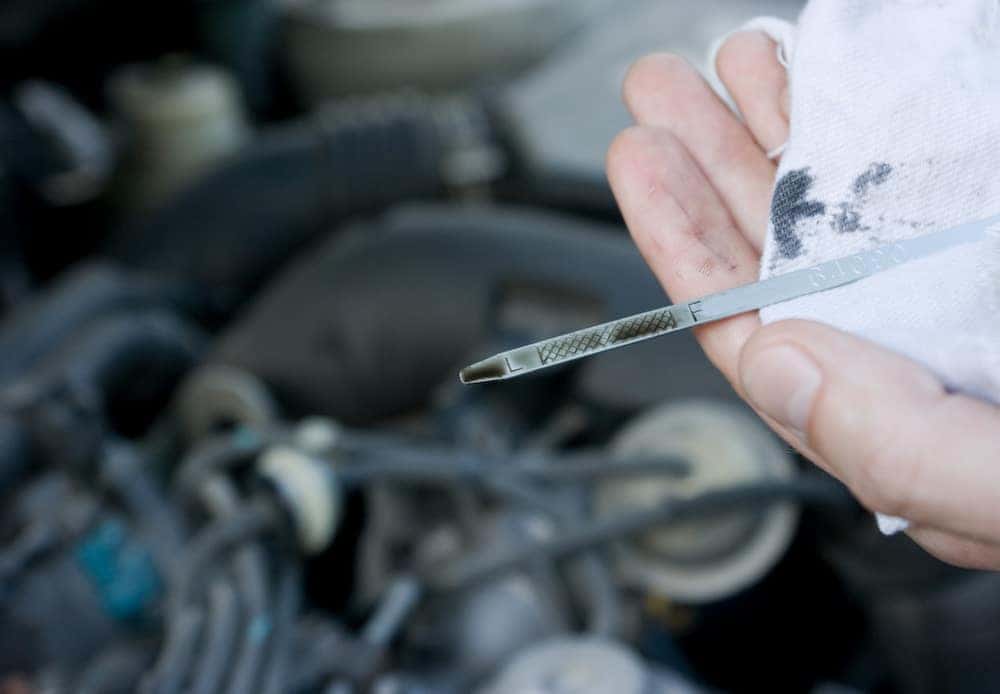 Let Our Service Team Keep Your Car in Prime Condition
Our service team is always happy to help by giving expert advice, a vehicle diagnosis, and vehicle maintenance to solve any problems your car has. Call or contact Oak Lawn Toyota online today to schedule service and take advantage of our service specials for additional savings!