Bodywork Services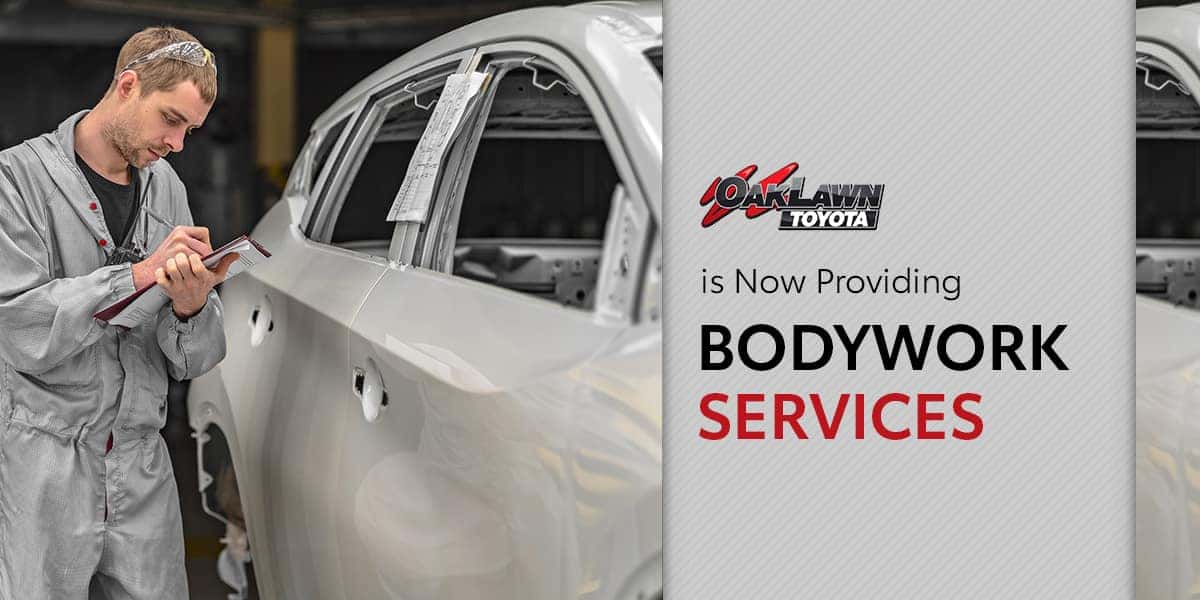 Oak Lawn Toyota is proud to announce that we are now offering Bodywork Services!
Our Certified Service Technicians can now provide bodywork repairs that you typically need to go to a Body Shop for in order to get your vehicle fixed. This includes touch-ups on paintwork, repair on scratches, scuffs and bumpers.
Our Full-Service Auto Body Repair provides a range of services:
✔ Bumper Repair
✔ Color Match Auto Painting
✔ Paintless Dent Repair (PDR)
Now, you can get all of your bodywork needs done right at our dealership! Let us help you get your car back to its like-new condition today. For our full list of bodywork services, simply give us a call today to schedule your next service appointment!