Trade to Upgrade: Illinois 2020 Tax Credit Law
Your Vehicle Is Worth More Today Than It Is In 2020!
If you're looking to trade in your car in Illinois, you might want to do so in 2019. Starting in 2020, there will be a cap in the trade-in tax credit. Get the most for your trade right now! A revision to the Illinois tax law regarding vehicle trade-in worth has set the maximum tax credit you will receive at $10,000. This means, no matter what your trade-in is worth, you may only receive a tax credit of not more than $10,000. Buying now will save you thousands!
We are looking to purchase ANY and ALL price range vehicles, however, WE ARE WILLING TO MAKE YOU AN AGGRESSIVE TRADE OFFER for your vehicle!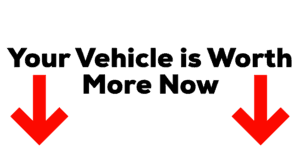 | | | | |
| --- | --- | --- | --- |
| | YOUR TRADE VALUE (EXAMPLE) | | |
| | | | |
| | | | |
| | | | |
| | | | |
| | | | |
| | | | |